Coming to Germany
The sold-out launch of Firas Alshater's book Ich komm auf Deutschland zu (Coming to Germany) took place on 17 October as part of Literatur:BERLIN. Almost 200 guests celebrated the Syrian filmmaker and YouTube star at the Palais in der Kulturbrauerei in Berlin–Prenzlauer Berg.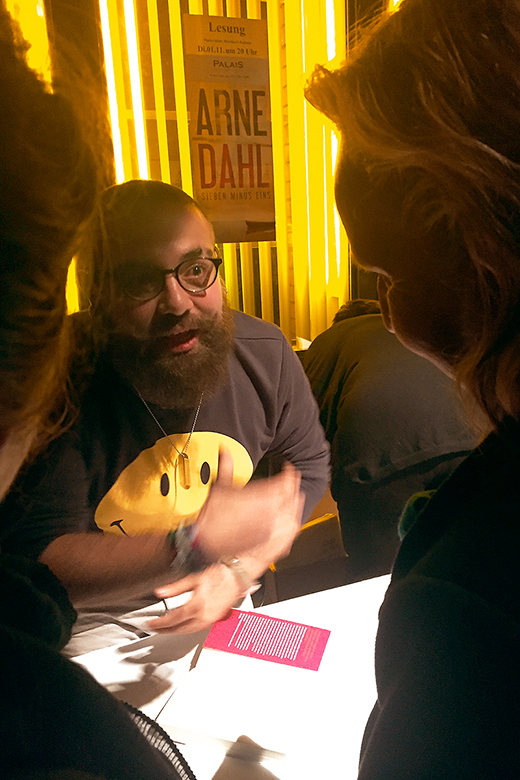 The trick of Firas Alshater's texts and YouTube videos is his incomparable, intelligent humour. It's precisely how he reaches people's hearts. And he knows what he's talking about, as he's experienced what it's like when thoughts aren't free. Up to two-and-a-half years ago, he was arrested and tortured by both the Assad regime and Islamists in his home country of Syria on account of his political videos. It was not until he began working on a film that he received the longed-for visa for Germany and he has since been living and working in Berlin.
"No one is born a refugee," says the 25-year-old. "Circumstances force you to become one."
With his targeted comparisons, Firas Alshater contributes more to international understanding among locals and refugees than many politicians.