Drawing against fear
These illustrators use their mighty pens to counter concerns over displacement and migration.
Fear is a bad advisor. Resolving to have "less fear and more knowledge", a group of well-known German artists have come together to illustrate the top 15 fears voiced by concerned citizens – and counter them with facts.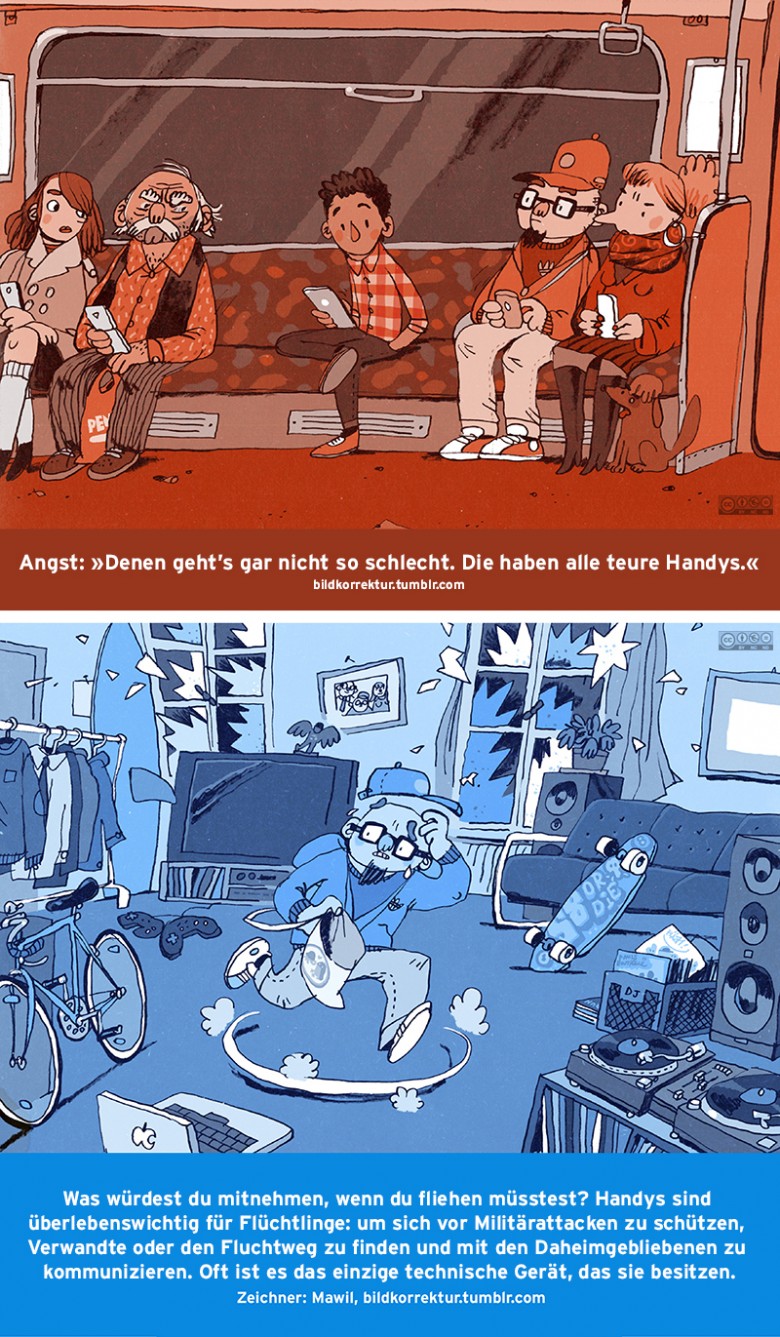 The bright side of the power are: Aike Arndt, Tim Dinter, FÖRM, Hamed Eshrat, Serafine Frey, Matthias Gubig, Jens Harder, Jim Avignon, Alex Jordan, Alexandra Klobouk, Sebastian Lörscher, Mawil, Moritz Stetter, Henning Wagenbreth, Barbara Yelin and Felix Denk (journalist, texts and research).
You'll find these illustrations and more at http://bildkorrektur.tumblr.com/