In exile, I live my past, present and future simultaneously
Heike Steinweg spent a year photographing women living in exile in Berlin. One of the life-sized portraits in her exhibition I never said goodbye | WOMEN IN EXILE shows Hend. If one looks in Hend's face and that of the other portrayed women and takes the time to read the lines under the photographs, thus one gets to know a lot – about the feelings and dreams of the fled women – and about what we share with them.
"The first thing I noticed here is how powerful German women are. I find it encouraging, I want to be like them."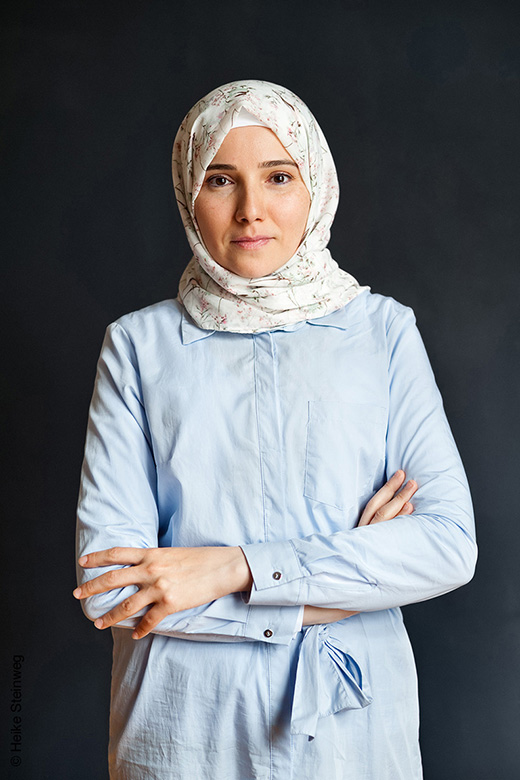 "In exile, I live my past, present and future simultaneously. My past pulls me back with all its might and wants me to stay its prisoner – which I don't mind because it gives me a warm feeling even though it's fake… I always remember how, when I was on the death boat (this how people call it), my mother kept me busy to stay alive by making me empty the boat from water … Here I am now … trying to empty my soul from yearning … trying to be strong … hoping to live … work … succeed … and love."
Hend, 37 years, English teacher from Damascus, Syria, lives since 2015 in Berlin and works for the Networking Academy of the American IT enterprise Cisco Systems.