Because I have a Dream
What helped me the most is making friends in Berlin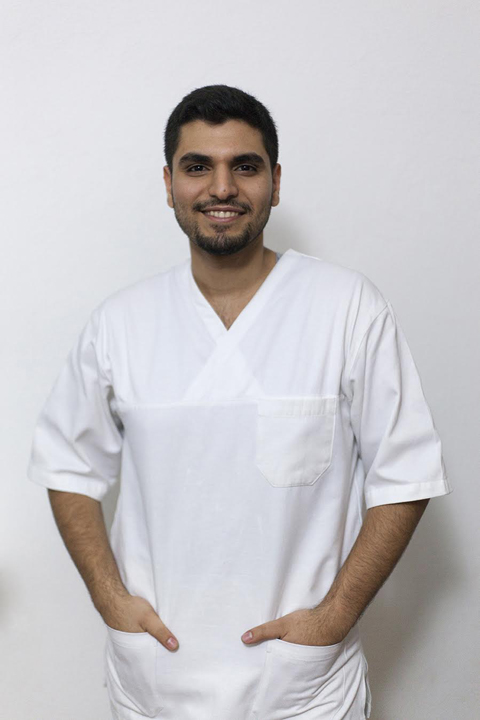 I'm 23 years old and I'm a dental technician. I studied Dentistry at Damascus University. From the first day of university I also started a training in a private lab. I was going to lectures in the morning and straight after that I was heading to work in the lab. After six months, the training turned into a paid job. In this way I could complete my degree within two years. But very soon the war changed everything. While still in university, I was regularly taking part in demonstrations. I was also part of the university hip-hop band. We were trying to express our frustration with the situation through music. Very soon the regime caught on with our activities and soldiers started making our lives impossible. I knew that it was a matter of time before I end up in jail and that wasn't what I wanted in life. I wanted to work, have a successful career, and be an active member of society. That's all.
I organised my escape to Egypt and I spent an year working there. I started working in Cairo two days after I arrived. I can't stay in a foreign country without working. I need to earn money in order to support myself. After a year my work permit was not extended and I had to go to Turkey. It took me 15 days in Istanbul to find a job because I didn't speak the language. After 8 months there, the landlord refused to renew our contract because we were young Syrian man. At this point in Turkey there was a growing sentiment against the number of Syrians coming to the country. We searched half of Istanbul and couldn't find a flat. I took this as a sign to move forward. At this moment I decided to ask for asylum in Europe, not to receive help but to be able to work.
On Christmas day in 2014 my brother and I arrived in Germany. What helped me the most is making friends in Berlin. There was a volunteer at the refugee camp who explained to me how to look for jobs and she put me in touch with the boss of a dental lab in Berlin. A month ago I finally got my residence permit and I was hired in the lab. I'm an orthodontist, I make braces. I don't have direct contact with clients and with my colleagues I communicate in the little German I learned from youtube tutorials and volunteer classes. All my colleagues are very nice to me and happy to have a Syrian person working with them. I want to learn the language well anyway. This is the switch between being a refugee and somebody who has a normal life here. You will be a refugee as long as you don't understand people around you. In the moment you speak German, people will stop judging you by the cover. You will have a chance to tell who you are.
I'm doing everything as fast as possible because I have a dream – I want to open my own lab at the age of 30. I want to give jobs to other people and contribute to society with whatever I can.