I've seen everything
It's all about the money and power.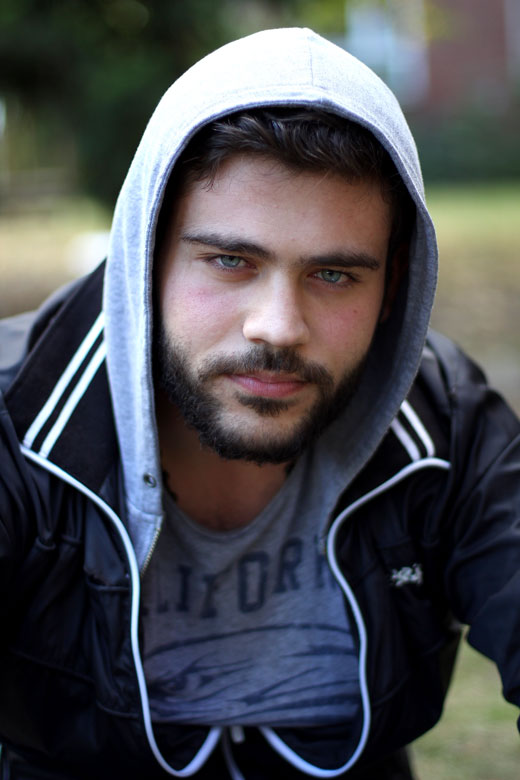 I was studying Accounting but was called to the army. My parents got scared for my life and told me to go to Europe. When I got to Turkey, a policeman recognised that I was an officer from the Assad army and he punched me in the face. I punched him back and many policeman came and beat me so hard that I spent one month in hospital. That's when I decided to continue to Germany.
I'm from Idleb in Syria, there everybody kills everybody. One man, one army. It's all about the money and power. Soldiers steal everything they can and rape young girls. ISIS gives a lot of money to young boys to fight on their side. Kids are used to the violence, they think it's something normal. Once I was locked at home for three days during an air raid. When I finally opened the door of my house, there were three heads laying on the street. I've seen everything.