Meet your Neighbours at Proust Wörter+Töne in Essen
It was a wonderful, completely sold-out evening hosted by Frank Goosen, whose very amusing short stories at the start of the evening and later on created the necessary sense of ease and relaxation among the audience.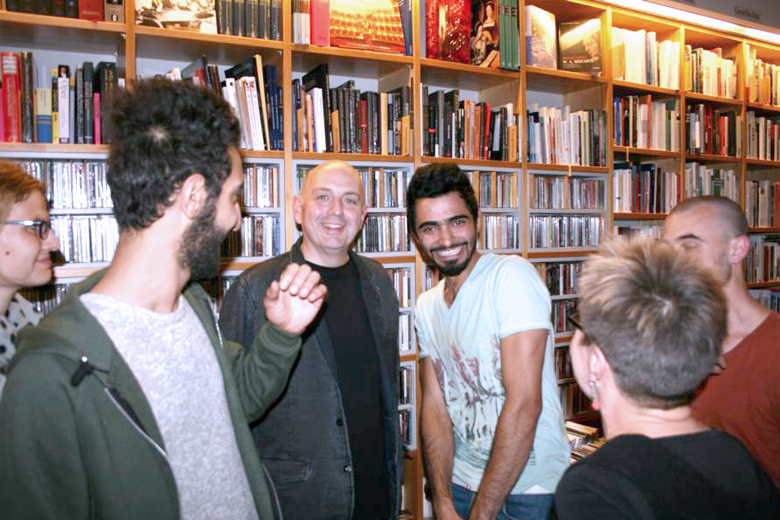 It was particularly important to our excellent host Frank Goosen that the reading salon at Proust Wörter+Töne on 19 September should also be an entertaining event, which is why, at the start of the evening, he read out his own story about language barriers and integration exercises on the Internet – Weine nicht, meine Freund (Don't Cry My Friend) – that he had written specially for the salon.
Husband and wife Khalil and Bita Kermani then spoke about Avicenna Kultur- und Hilfswerk and their current work on Lesbos and in Thessaloniki: Greece has been the final destination for most refugees since the Greece-Macedonia border was closed. Even on Lesbos, there's no legal way forward. 93,000 people have been stranded here since the beginning of the year; around 1,000 came in August and in September an average of 50 people came per day, on some days the number was up to almost 300 again, from Turkey. The couple has documented the dramatic situation of the refugees stranded here with striking photographs. "The Kermanis work under incredible conditions," said Goosen, impressed by their commitment. "They do their work here in Germany for four to six weeks in order to return to the camps again to provide medical care to destitute refugees."
After a refreshment break with drink, snacks and lively discussions, Danny Friedrich spoke about the mund:ART project and the play Wir sind wie Sterne (We're Like Stars) that he staged as part of the project and which had its premiere in Essen at the end of August. In the subsequent discussion, Esra, a young Syrian girl, and Anas and Musrafa, two young Syrian boys, talked about their experience of settling down in Germany, their career hopes, the umpteen job applications that went unanswered and their need to meet more young people, particularly young Germans.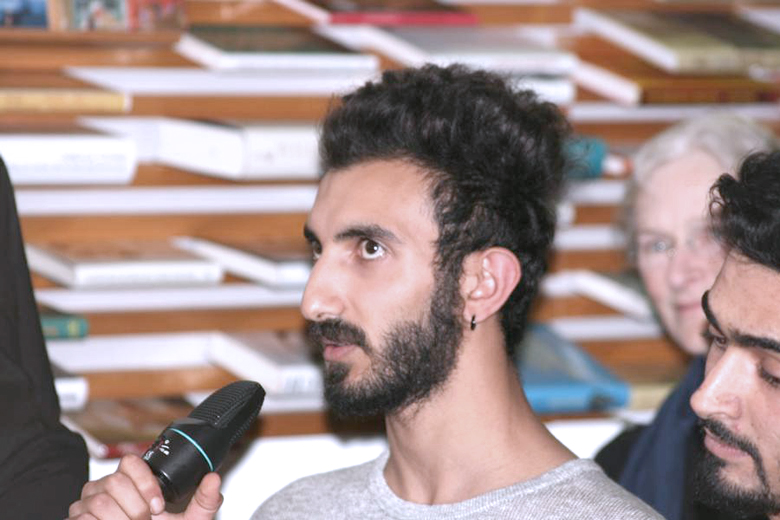 The audience was thoroughly impressed by the informative evening, the people involved and the lively discussions with them. Despite the seriousness of the topic, it was nice to hear lots of laughter. We donated the EUR 265 made on the door, topped up to EUR 300, to Avicenna and we also collected an additional EUR 60 in donations for local tasks.
We're definitely going to be organising more evenings about this topic: WE'RE DOING IT!