Meeting Saleh Kahhal
"I finally have a job!" The first step is complete, but Saleh dreams of working in his actual field - as a journalist.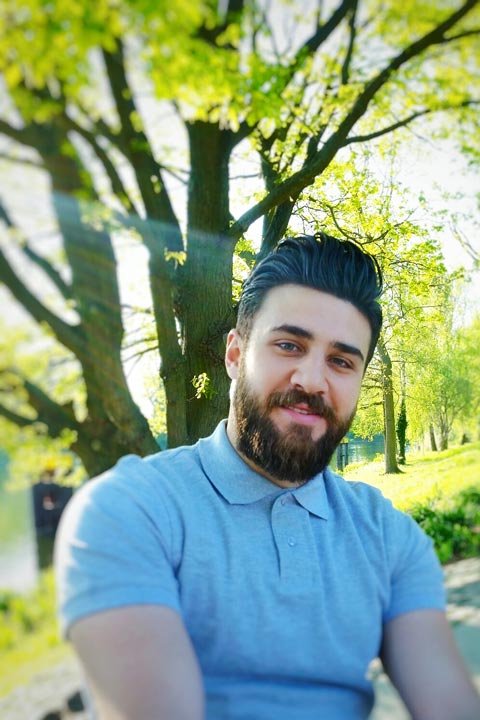 I remember my first moments after arriving in Germany. At the time, I thought I would get many job offers as soon as I presented employers with my degrees and qualifications. However, after a couple of months, I realized that my reality was far from the expectations I had set up, and I understood that I must build my new life here step-by-step.
At first, I had no patience, I just wanted a job as soon as possible. I had studied Journalism in Damascus and even worked as a TV host there, but here I lacked the language skills that were so central to my work as a journalist. Therefore, I signed myself up for a German language course, and after I had learned some German, I went directly to a temporary employment agency, where I got my first job in Germany! However, I got disappointed; I was not allowed to work as a journalist, I was only allowed to work as an assistant – an assistant at a cleaning company. The work I did there did not match my academic qualifications at all! I felt extremely out of place, and because of the exhausting nature of my work there, I had no time left for myself.
I finally decided to quit my job and give journalism another try. I wrote some articles in English and Arabic, but this didn't actually provide me with any income. That's why I had to look for another paid position that fits my German course schedule. This time I found a mini-job at a hotel, where I still work to this day. Here, I am more content. While I am still not working in my field, maybe these are just the stepping stones on my way to the world of Journalism. That's a dream I will never give up on.