Refugee Voice: I love my country, but i don't want to fight
I'm scared that people here won't like or accept me.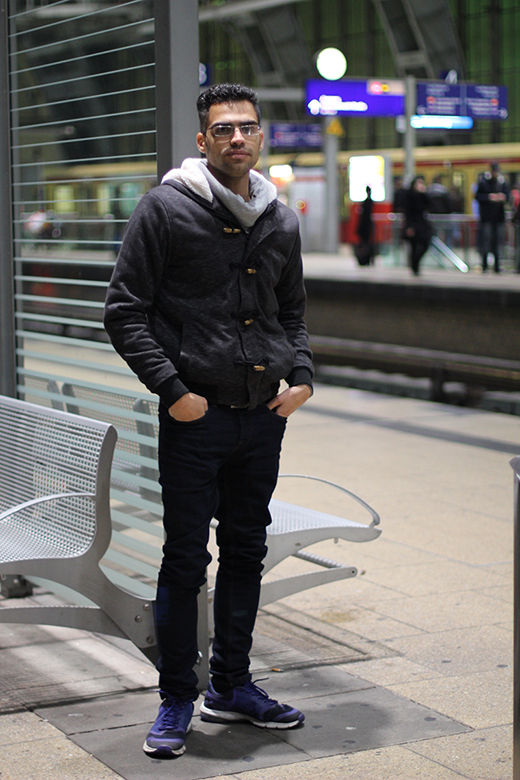 "I escaped from Syria and went to Turkey, where I looked for a job for five months. But the only thing I found was selling newspapers… my salary was €1 a day. I love my country but I don't want to fight. I left with my two brothers in February of this year. One of the key moments for me when deciding to leave was the death of my best friend. He was an activist fighting with the Free Army, which he joined after Assad's army destroyed his town. He was very active in organising people on social media to fight against the government. One day I saw a video on YouTube… it was him getting shot in the heart. It was the most horrible thing I've seen in my life.
Our parents told us to stay in Turkey because of the dangerous boat trip to Greece. So we did it without telling them. When I was in Serbia I gave all the money I had to a smuggler to take us to Austria. He took my money and disappeared. They put us under a tree, told us not to move and never came back. This was the coldest night of my life, we were freezing. We called the smuggler but he didn't pick up. We had paid him €1450 per person. I knew I was giving my money to bad people, and I didn't want to, but we had to if we wanted to reach Germany. We walked for five hours and found more people in the woods. They told us not to talk to each other, not to look around and not to stop walking. At one point I turned and couldn't find my brother. I knew I shouldn't scream but I had to find my brother. We went back looking for him and managed to find him.
I arrived in Munich first, but I couldn't communicate because no one would speak English with me. In contrast, people in Berlin are very kind and I like them a lot. But before I came here, friends were telling me that the city was dirty and there were a lot of poor people. And I didn't like Berlin at first, but now I do. There are many things, however, that are different from back home. People here don't speak to each other, they are on their phones all the time. In Syria I have a lot friends; here I only have my brothers. I'm scared that people here won't like or accept me. I'm scared that people will look at me like a thief. But that's not so important. I'm just happy that I'm alive and safe. In Syria I couldn't choose anything for myself in life. Now I can really appreciate what I have."