My Second Life
Technology and innovation has changed my life and I want to share this knowledge with everybody.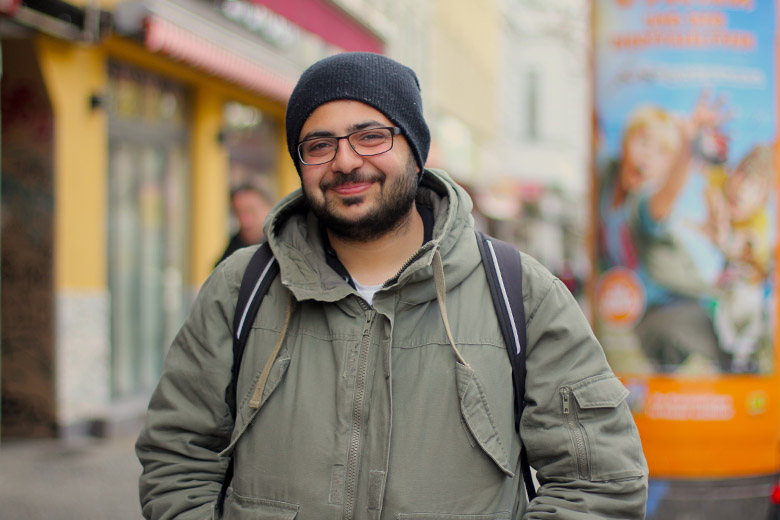 Today I'm celebrating the third birthday of my second life. On 27th of April 2013 I was trying to get two injured people away from the battlefield. I put them in the ambulance car, I did some first aid for them. When I was going back to the driver's seat a bomb hit the car and I lost my left leg. I thought that I would die. For few seconds after the explosion I couldn't hear anything, I couldn't see anything. I only saw black dust. Five seconds after I started seeing all the blood, I saw my leg. I thought that maybe another shell would hit us and we would all be dead. Or maybe I would die because of the bleeding. Fortunately, I stayed alive. A friend of mine came to pick me up and brought me to the hospital. In the field hospital they did a surgery to stop the bleeding. The doctors said that I bled two liters in those twenty minutes between the explosion and getting to the hospital. A bomb explodes so fast, it feels like somebody hits you with a very large piece of wood. The shell was from a regime military base. There was a big Red Crescent logo on the car so it was obvious this was an ambulance.
A year earlier I had started working as a paramedic. Since the beginning of the protests and demonstrations I wanted to help but not by carrying weapons or killing people. I decided to help by saving peoples' lives. As a paramedic I help all people – civilians, people from the Free Army but also soldiers from the regime. I don't make distinctions, for me these are all humans. I'm not related to any political or religious movement. We were helping everybody regardless of religion.
After regime soldiers arrested my father and were persistently looking for me, I fled to a town that was under the opposition control. In that place there was only bombing and that was much better than the systematic arrests. I continued my work as a paramedic in a field hospital which was a former vegetables storage facility. That was the safest place in the area. The walls were really thick and it was underground. If the regime bombs that place it would still be safe. We were smuggling the necessary materials from Lebanon and Jordan. On a busy day, when there was heavy bombing, we would have more than 100 patients – women, children, old people. We had saved many lives.
After the surgery my friends decided to smuggle me to Jordan to get proper medical care. The operation I got in the field hospital was done using the light from mobile phones and electric wires as stitches. I couldn't go to a government hospital in Syria because they would know the town where it happened and that I was in some way involved against the regime.
I went to Jordan with another twelve injured people on the back of a truck. Two of them died before arrival, it took us three days to get there. I spent the next year in Jordan undergoing surgeries. The first two months I had 12 surgeries. New surgery every three-four days. After that I got a prosthetic leg and started physiotherapy.
One thing lead to another and I got to know people who were involved in 3D printing. That's when my life started changing. There was a small lab in Amman where I learned to design and print parts for my prosthetic leg. It costs me two Euros and takes me two hours to do that. If I need to order it through a doctor it takes two weeks and 50 Euros. When I started 3D printing I didn't have any prior knowledge in programming or modeling. I learned little by little and realized that this is the future for me. Technology and innovation has changed my life and I want to share this knowledge with everybody. Since last month, we started organizing classes for refugees and local people. We teach them how to develop solutions that can bring significant change to their lives – be it prosthesis, devices to help the blind and heart pacers